This Getting Started guide about Sending Money is an overview of how easy and straightforward sending money using Cashflow.io.
Currently, there are three (3) methods to choose from when sending money; (a) Send with EFT/ACH, (b) Send with Interac, and (c) Send with Visa Direct.

To know more about the steps shown below, you can go to the Send Money section of this documentation (link to the "Payables" Category).
Step 1: Select the SEND payment card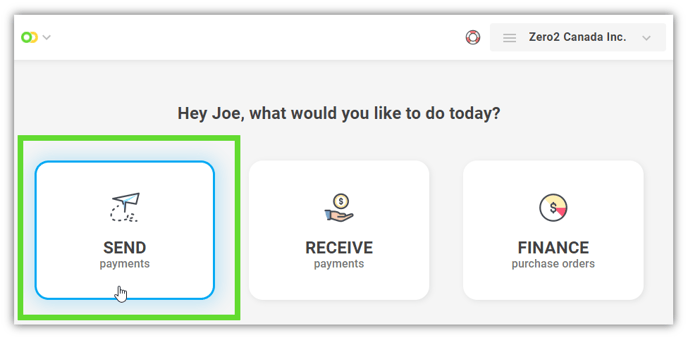 Step 2: Choose the preferred sending method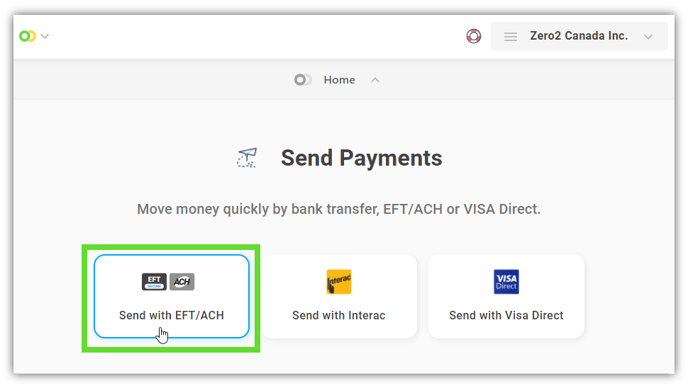 Step 3: Specify the amount to send and the beneficiary Details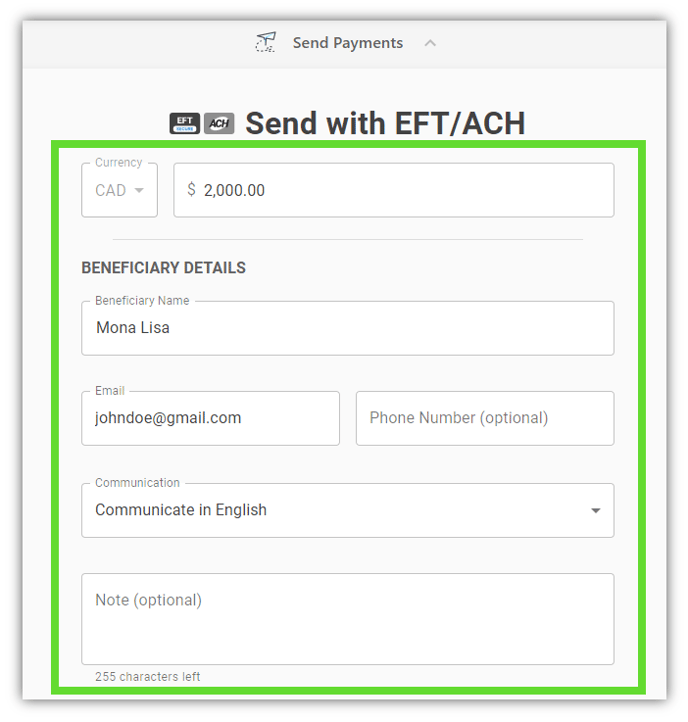 Step 4: Review the details and click SEND PAYMENT