Your customer is able to pay via credit card directly from an email you send them. No need to share sensitive information!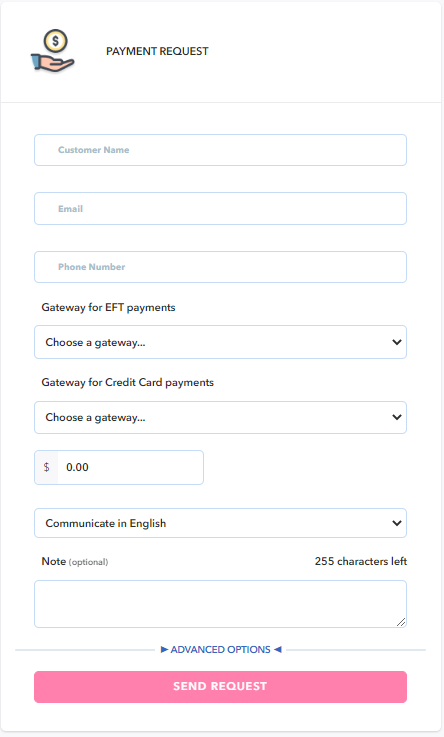 Customer - this field is required but does not necessarily need to be an exact match with what the bank has on file. For example you may enter the company name instead of the name on the card. Put whatever makes sense for you, if you ever have to look back and try to locate this transaction
Phone number (SMS)
Amount - No need to enter the commas or decimal, it's done automatically.
Language - toggle - two options, English - French
Note - There's a total of 255 characters which supports symbols and special characters. The notes section supports symbols and special characters. The section is ideal to write an invoice or parts number or just a brief thank you message This information appears in the receipt. This information may be searched for in the Transaction History.