Whether it's the full transaction or a partial amount, click here to learn more about refunds.
Once logged in, click on the TRANSACTION button on the left side menu.
The refunds are handled from within the Transactions History.

Step 1) Use the search feature to locate the transaction you wish to refund and click on the one you wish to refund.
Step 2) From the Transaction Details screen, click on the REFUND payment button.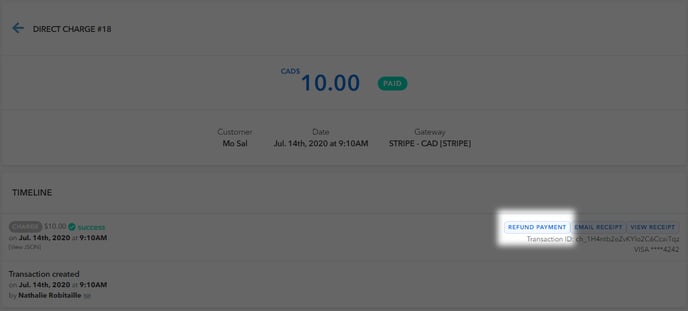 Step 3) Select the amount you wish to refund and click on REFUND PAYMENT

It is possible to refund a transaction using the VOID or REFUND button.
If the transaction has not been settled yet, you will be able to void the transaction.
By design, a partial void is not possible.
If the transaction has been settled (deposited in the bank account) the void function / button will not be available to you.