The customer has given you their credit card information over the phone and you want to manually key it in the system.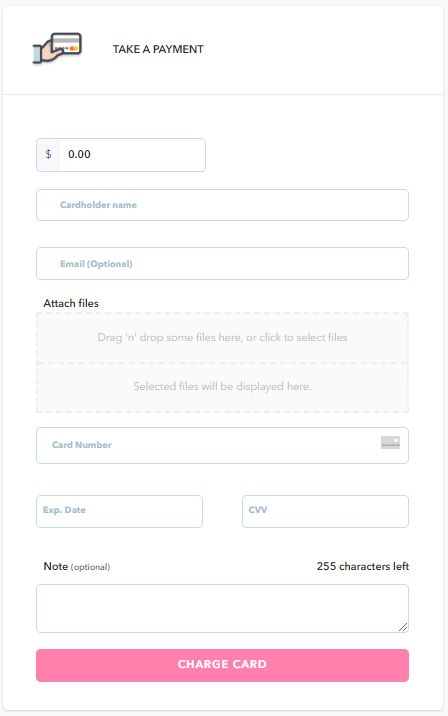 Payment Terminal allows you to easily enter
your clients card information, payment amount, and email address.
Once completed, press CHARGE CARD and you're done!

Your customers will then receive a receipt by email.
No email address? No problem!
You may leave the field blank.

The optional note will show on the customer's receipt.
Perfect for an invoice number, parts used for the job,
time spent on specific task, or just a personalized message!

Once the transaction is confirmed, an instant notification
will inform you if the transaction has been approved or declined.

The funding of this transaction is handled by your payment processor, any questions as to when to expect the funds to reach your bank account should be directed to them.